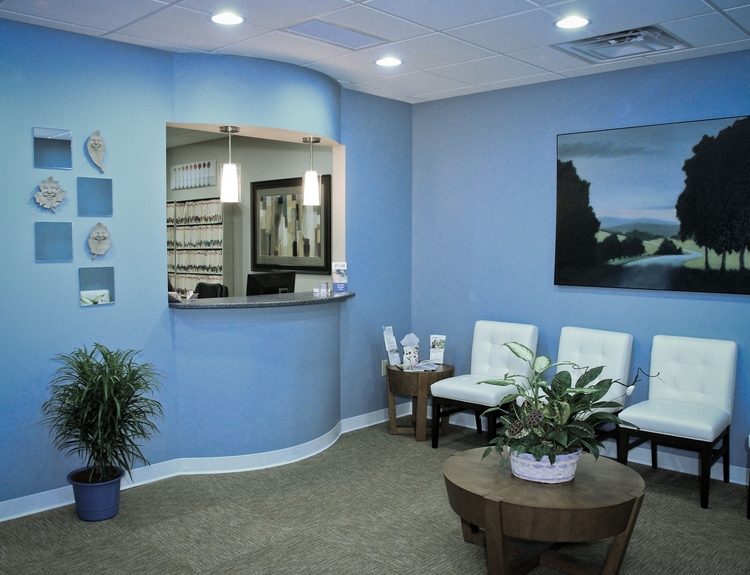 Our office offers amenities and interesting extras to make each visit with us an enjoyable experience. Our goal is to provide high quality dental care while putting you in the most comfortable setting possible. Our facility is one whose dental program is run under the strict supervision of a licensed dentist.
Our Patients can enjoy the following luxuries:
Soft fleece blankets
Neck pillow
Massaging dental chair
Laughing Gas (Nitrous Oxide)
Free WiFI available for patient use in reception area
Beautiful view from our Hygiene rooms
We also provide:
Courtesy calls and texts to remind you of your upcoming appointments
Submission of all insurance policy claims (except medicare and medicaid)
Personalized Treatmant Plans* coordinating your dental benefits and treatment
*Treatment Plan FAQ
What is a Treatment Plan?
What Dr. Glynn and you have determined is the best option for your dental health, the fees associated with the treatment and the dates and times of your future appointments.
Why do I need a Treatment Plan?
To ensure your understanding of your dental care and your financial responsibilities - as always, feel free to call our office when you have questions!
When do I receive the Treatmant Plan?
Either while you are here after your appointment or it will be mailed to you.
What if I cannot schedule right away?
You will still receive the Treatment Plan with the fees and you can call to schedule at your convenience. The fees on your Treatment Plan will be honored for 3 months!
WE INVITE YOU TO CALL TODAY! 614-888-0377